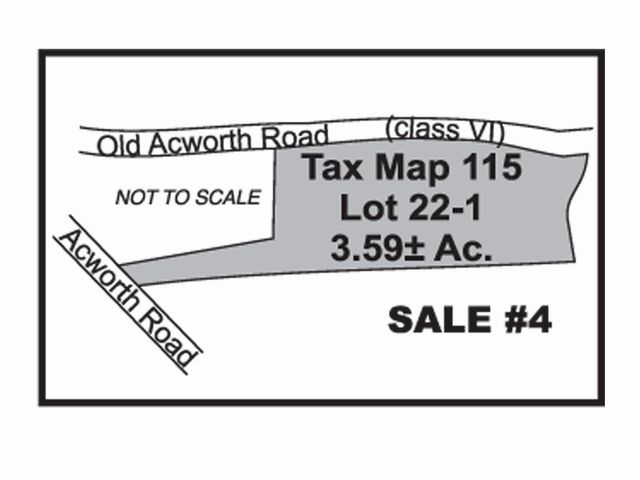 Auction Type: Residential
ID#: 2017-279
Date: 12/09/2017 10:00 AM
Address: 19 Summer Street, Charlestown, NH
County:
Style/Quick Information: (5) Tax Deeded Properties in Charlestown, NH
(2) Homes & (3) Parcels of Land
Living Area:
Bedrooms:
Bathrooms:
Full Description: We have been retained by the Town of Charlestown, NH to sell at public auction these (5) properties which were acquired by Tax Collector's deed. Sale to be held at Charlestown Town Hall, 19 Summer Street, Charlestown, NH (behind Ralph's Supermarket) Registration begins at Town Hall at 9:00 AM on day of sale. PREVIEW for Sales 1 & 2 by appointment with Auctioneers and from 9:00 AM on day of sale. Sales 3, 4, and 5 lots are marked; a drive-by is recommended. TERMS: Deposits for each property by cash, certified check, bank check, or other form of payment acceptable to the Town of Charlestown at time of sale, balance due within 45 days. Conveyance by Quitclaim Deed. Other terms may be announced at time of sale. 10% BUYER'S PREMIUM PAYABLE TO AUCTIONEER DUE AT CLOSING — The Town of Charlestown reserves the right to accept or reject any and all bids — The Town of Charlestown and St.Jean Auctioneers make no warranties, either expressed or implied, as to the zoning of the property, the physical condition of the realty or the fixtures, the buildability/non-buildability of any lot, or the availability of any utilities. No personal property is being sold. The real estate is sold "AS IS, WHERE IS."