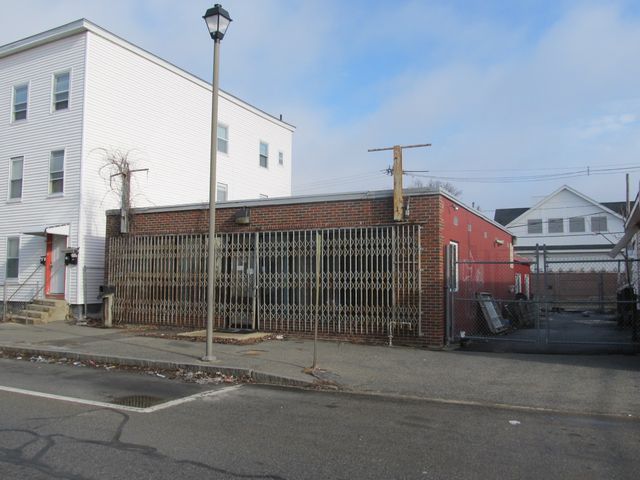 Auction Type: Residential
ID#: 2019-167
Date: 05/23/2019 03:00 PM
Address: 150 Spruce Street, Manchester, NH
County:
Style/Quick Information:
Commercial Retail Building
Living Area:
Bedrooms:
Bathrooms:
Full Description: Commercial retail building located on a 0.11± acre lot in R3, Urban Multifamily District zone within walking distance to Downtown Manchester * One-story building constructed in 1967 features 3,671± SF GBA, one-bedroom apartment, radiant/oil heat, and cinder block/brick exterior * Served by city water and sewer * Assessed value: $201,700. 2018 taxes: $4,777. Deposit $5,000. PREVIEW: By appointment with auctioneer. TERMS: $5,000 deposit by cash, certified check, or bank check at time of sale, additional deposit to increase total deposit to 10% of bid price due within 5 business days, balance of purchase due within 45 days from the sale date. Conveyance by deed without covenants or warranties. Sale is subject to City confirmation. The City of Manchester reserves the right to reject any and all bids. All properties sold "AS IS, WHERE IS" subject to all outstanding liens, if any. Other terms may be announced at time of sale. 10% BUYER'S PREMIUM PAYABLE TO AUCTIONEER DUE AT CLOSING
All information herein is believed but not warranted to be correct. All interested parties are advised to do their own due diligence relative to the buildability/non-buildability of any lot and all matters they deem relevant.
Back Taxes* :
N/A
Water Bill* :
N/A
Sewerage Bill* :
N/A
*Lien information has been provided by third parties. We believe this information to be correct but do not warrant its accuracy.