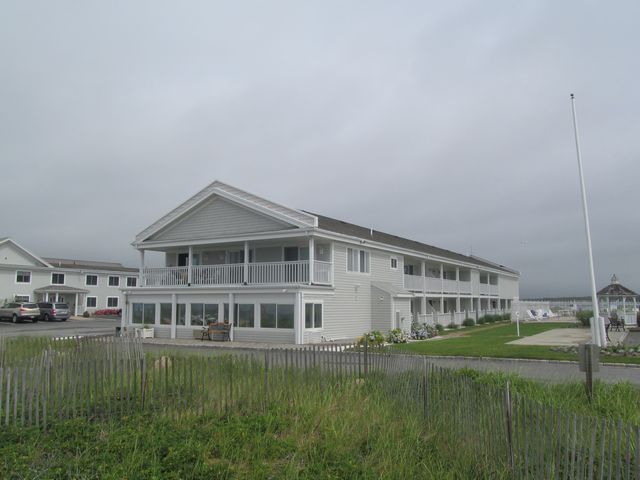 Auction Type: Residential
ID#: 2019-195
Date: 06/26/2019 10:00 AM
Address: 134 Menauhant Road, Falmouth, MA
County:
Style/Quick Information:
OCEANFRONT TIMESHARES ON CAPE COD
Living Area:
Bathrooms:
Full Description: 105 Condominium Interval Ownerships (Timeshares), Inn Season Resorts Surfside, 134 Menauhant Road, East Falmouth, MA Surfside Resort offers the very best of Cape Cod with the Atlantic Ocean at the front, Great Pond behind & Martha's Vineyard on the horizon * Choose from a studio, deluxe studio, 1-BR & 2-BR suites with fully equipped efficiency kitchens and private decks with great views * Amenities include indoor and outdoor pools, beach, shuffleboard and tennis courts. Sale per order of Condominium Associations by its Attorneys: Carter DeYoung Attorneys at Law, Hyannis, MA; Jeremy M. Carter Esq. The Associations specifically reserves the right to accept bids on the entirety of the Premises, blocks of Condominium Interval Ownerships comprising the Premises, individual Condominium Interval Ownerships, or any combination of offerings. Terms: $1,000 deposit by cash or certified check drawn on a bank located in Massachusetts at time of sale, balance due within 10 business days. Other terms may be announced at time of sale. All information herein is believed but not warranted to be correct. The Condominium Associations do not warrant the condition or existence of any feature described above.
Back Taxes* :
N/A
Water Bill* :
N/A
Sewerage Bill* :
N/A
*Lien information has been provided by third parties. We believe this information to be correct but do not warrant its accuracy.