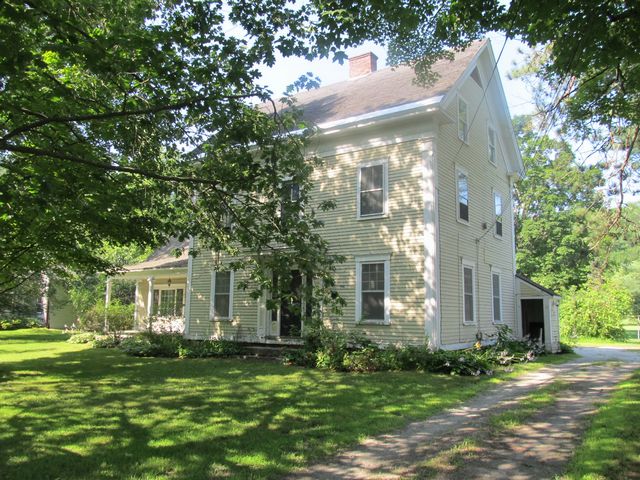 Auction Type: Residential
ID#: 2019-235
Date: 09/20/2019 02:00 PM
Address: 5266 Main Street South, Newbury, VT
County: Orange
Style/Quick Information:
Three-Unit Income Property
Living Area:
3,602+/- SF GLA
Full Description: Three unit multi-family property located on a 0.97± acre lot just a 5 minute walk to the center of town * 2 ½ story home built in 1800 offers 3,602± SF GLA, 14 rooms, 6 bedrooms, 4 baths, and an unfinished partial basement * Home features open porch, clapboard siding, attached 2-car garage, and FHW/gas heat * Serviced by public water and private septic system. Tax Map 51, Lot 1-42 Assessed value: $222,000. 2019 taxes: $5,195. Mortgage Ref: Town of Newbury Land Records Volume 143, Page 454. Sale per order of Mortgagee by its Attorneys: Wm. Andrew MacIlwaine, Esq., Burlington, VT. Terms: $10,000 deposit by cash, certified check, cashier's or treasurer's check, certified funds, or other form of payment acceptable to Mortgagee at time of sale, balance due within 30 days. Other terms may be announced at time of sale. All information herein is believed but not warranted to be correct. The Mortgagee does not warrant the condition or existence of any feature described above.


Back Taxes* :
N/A
Water Bill* :
N/A
Sewerage Bill* :
N/A
*Lien information has been provided by third parties. We believe this information to be correct but do not warrant its accuracy.