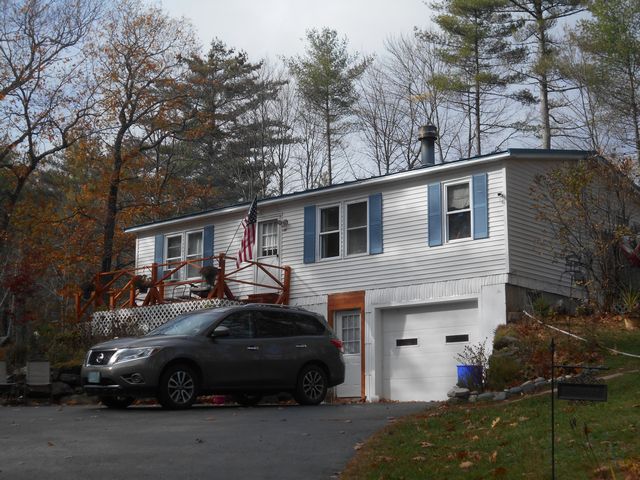 Auction Type: Residential
ID#: 2020-219
Date: 01/27/2021 01:00 PM
Address: 385 Shaw Road, Northfield, NH
County: Merrimack
Style/Quick Information:
Three-Bedroom Manufactured Home*CANCELLED*
Living Area:
2,009+/- SF GLA
Full Description: 1974 built doublewide home located on a 1.48± acre lot * Home offers 2,009± SF GLA, 3 bedrooms & 2 baths * Front porch, detached shed, 1-car under garage, vinyl siding * Served by FHA/Oil Heat, drilled well & septic. Tax Map R08, Lot 10-5. Assessed value: $100,600. 2019 Taxes: $2,394. Mortgage Ref: Merrimack County Registry of Deeds Book 3548, Page 1981. Sale per order of Mortgagee by its Attorneys: Chandler Law Office, Northfield, NH; Sean T. Chandler, Esq. Terms: Five Thousand Dollars ($5,000.00) of the bid must be tendered in the form of a certified or bank cashier check made payable to CHANDLER LAW OFFICE at the time of acceptance of the bid, then an additional amount within 10 days of acceptance of said bid to equal ten percent of the successful bid. The balance of the successful bid shall be due in cash, certified check, or bank cashier's check upon delivery of the foreclosure deed within twenty-one (21) days after the foreclosure sale auction. The Mortgagee reserves the right to waive all or any portion of the amounts required to be tendered upon acceptance of the bid. Other terms may be announced at time of sale.
All information herein is believed but not warranted to be correct.

Back Taxes* :
N/A
Water Bill* :
N/A
Sewerage Bill* :
N/A
*Lien information has been provided by third parties. We believe this information to be correct but do not warrant its accuracy.